looking for some awesome tools to set your business apart or make your life easier?
these tools have helped me grow my online business.
to learn more and be on your way to success, click the links below.
---
Email Marketing:
Email marketing service with powerful marketing automation features and integrations with other tools will help you grow your business at an affordable price!
---
Blogging & Website Development:
If you're building a WordPress website, you will need reliable hosting and awesome support. SiteGround provides affordable and reliable hosting with easy WordPress installation.
An awesome option for beautiful WordPress themes.
A step-by-step guide to starting a blog. This is the exact e-course I used to start my first blog.
Need help navigating the technical aspect of building a WordPress website? Lesley Clavjio provides an easy and step-by-step course to help you solve all your tech issues and build a beautiful WordPress website.
---
Business Growth Tools:
DPD is a easy to use shopping cart and delivery system for downloadable products!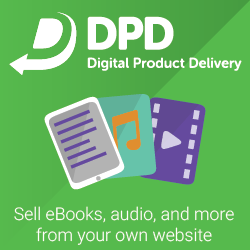 A simple tool that allows you to create schedule for clients to book time with you directly. It's what I use to schedule consulting clients. Try it for free!